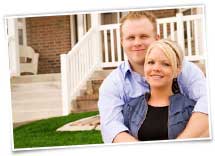 I can help you secure financing for your home purchase at the lowest rate. My services are free! I can help you if you are looking to purchase your first home and need some guidance, or if you already own a home and looking to up-size or down-size. I can also help with mortgage financing of a revenue or a vacation property.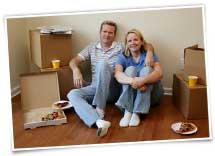 I can help access equity in your property to pay out debt, finance renovation, investment, spousal buy-out (in case of divorce or separation) or to pay for your child's education.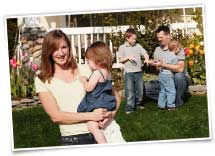 Is your mortgage up for renewal soon? This is a great time to speak with your mortgage broker to secure a competitive rate for the new term. Switching mortgage to another bank is cost free. But hurry! The process of switching your mortgage takes about one month from start to finish.
Current Mortgage Rate Promotions:
3 year fixed – 3.09%
5 year fixed – 3.14%
5 yr variable – Prime less 1.04% or 2.41%

Rates are subject to change.
Please sign up for rate and mortgage news updates.

Getting  a Mortgage in Calgary, Alberta Made Easy!
Welcome to the most research and in-depth information on Canadian best interest rates, types of mortgages, current mortgage promotions and mortgage programs in Calgary, Alberta. My name is Lena Larsen. I am one of the best, licensed mortgage advisers in Calgary, Alberta. My goal is to help you secure a mortgage with a bank or a reputable mortgage trust company at the lowest rate. I am a Calgary mortgage broker with over 14 years of experience. I have helped many people get a mortgage approval no matter if they have excellent credit rating or bruised credit, 5% down or zero down, if they are first time home buyers or experienced real estate investors.
I would like to help you and make your experience of getting approved for a mortgage stress free as I will be representing you to the bank and handling most of the work.
I specialize in residential mortgages only. I strive for excellence and attention to detail which is why I do not have a 10 people assistant team to do all the work for me. If you contact me, you will get me and only me. This also means that I will actually call you back and respond to your emails promptly.
My services are free because the banks will be paying me commission for placing your mortgage with them.
My non-pushy, friendly, informative approach has earned respect of my clients. I appreciate their repeat business, 5 star reviews and referrals of their family and friends.
I look forward to working with you!
Experienced
I have over 14 years experience providing expert mortgage advice to Canadians.

Low Rates
Low rates and a large variety of mortgage solutions to suit your unique situation.

Free Service
My services are absolutely free because the banks will pay me commission for your placing your mortgage with them.

Curious to find out what mortgage amount you  could potentially be approved for but not ready to go through the pre-approval process yet?
I can certainly help! No obligation. No credit check. All I need to know is your family gross annual income, monthly payments on loans and credit cards (if any) and how much your down payment is. I will run quick numbers and give you an idea of the maximum mortgage amount you could potentially be approved for. Please give me a phone call or contact me via email at lena at conexia.ca if you prefer.
Note: Your details are kept strictly confidential as per our Privacy Policy.